Sure, Duane Reade already has the Halloween decorations out, but there are still a few weeks left to summer yet, and plenty of time to clock in at least one or two more summer reads.
If you happen to be looking for a last minute recommendation, and have ever been curious how movies actually get made, here are a few that won't disappoint. I'm a huge fan of behind-the-scenes filmmaking books, the kind that were written free from studio control, and each of the following will show you everything: from the first words put to a script page to the first ticket sold at the box office, sweat and blood, egos and bigger egos, warts and all.
Some of the movies were hits; some were  disasters. Ultimately, all serve as a reminder that, as screenwriter William Goldman once said, "In Hollywood, no one knows anything."
The year is 2005, and M. Night Shyamalan is one of the hottest directors out there. Both The Sixth Sense and Signs were box office smashes, Unbreakable was gaining a healthy cult following and critical re-examination, and though The Village had been somewhat disappointing, every director is allowed a hiccup in his career.
Now Shyamalan is beginning work on what he considers his most important movie yet, what he describes to friends as his E.T.: Lady in the Water. He gives author Michael Bamberger full access to document every aspect of the shoot, including Night's own thoughts and concerns as filming progresses.
Forget the fact that Lady in the Water was a huge bomb, or that it marked the start of a still-plunging nosedive in Shaymalan's career. The Man Who Heard Voices is the most raw and honest portrayal of modern filmmaking I've yet come across, and should be read by every film school kid in the country.
I warn you though: it ain't pretty. Shayamalan comes off as a massively egotistical auteur desperately seeking to make a movie that pretty much no one else gets. In fact, when a Disney exec passes on the script, Night is devastated (literally crying that someone wouldn't understand his work) and moves to a different studio. The exec is fired.
But beneath this wall of overconfidence is a man plagued by vast insecurities. Part of it stems from a demanding upbringing – when Shyamalan was featured on the cover of Newsweek with the caption "The Next Spielberg," for example, his father asks why he's not on Time Magazine, which has a bigger circulation. Another part stems from the fact that he clearly became too big too quickly, and is desperately struggling to keep up with the expectations of his reputation.
Bamberger takes you through the entire process, from uncomfortable exec meetings (while the script might suck, who the heck is going to pass on the guy who made The Sixth Sense?) to casting (Night is concerned he's not getting an almost psychic intuition when interviewing an actress) to scouting locations (woo!) to filming. And then, the disastrous opening day.
A lot of people have read this book and been appalled by Shyamalan's behavior; obviously, they've never worked on a movie. Yes, Hollywood may be a place where no one knows anything, but it's also a place where you only can succeed by pretending to know everything. I mean, you're convincing people to give you hundreds of millions to tell a fairy tale, for God's sake!
Every movie started off with the intention of being great; very few ever get close.
And speaking of which…
The 1977 Jaws shoot is the stuff of legend. Spielberg. Dreyfuss. Schedier. Shaw. An entire glorious summer on Martha's Vineyard paid in full by the studio. A shark that never works. Long days in the sun, nights spent partying in Vineyard bars on per diem cash.
And author Carl Gottlieb, an onsite screenwriter for the film, was there to document it all: from location scouting problems (woo!) to teamster issues (complaints that a crew member riding a bike to work instead of being driven puts a driver out of a job) to endless town permitting issues (the locals complain to all hell when a building is constructed in a vacant lot…then complain when it's torn down, as they've come to like it) to cameras being dropped in the ocean, to islanders overcharging by the thousands for land use, to private dinners with Spielberg…
The writing is really loose – in fact, it almost feels like Gottlieb dictated the book off the cuff, then typed it up without a single edit. This is a bit frustrating in the first few pages as he details the history of the project, but once he arrives on the island and the story switches into first person mode, you'll feel like you're right along side him for one of the most unbelievable shoots of all time.
Best of all, The Jaws Log was written and published before Jaws was released. As you near the final pages, everyone is crossing their fingers hoping that the film will be a success, and there's a palpable nervousness that it could be a career ender. Knowing how wrong they were just makes the tale all the more inspiring.
If you've never read OR seen The Bonfire of the Vanities by Tom Wolfe, go for the full BotV trifecta like I did: read the book, watch the movie, and finally, learn how the two VERY differing entities are connected by reading The Devil's Candy.
Like The Man Who Heard Voices, Brian De Palma made the mistake of giving author Julia Salamon complete access to a film doomed to fail, and she details every single aspect of production. You get to see Bruce Willis at his most pompous (Willis was pretty pissed about his portrayal, and has since lashed out against Salamon in several interviews, at one point citing her terrible breath), how a second unit DP spends months lining up a perfect sunset shot that literally lasts a few seconds in the film, and how the entirety of Bonfire the novel's complex societal interplay is reduced to the simplistic message of "Be decent to one another."
Unlike Lady in the Water, however, The Bonfire of the Vanities was not necessarily doomed from the start. Rather, a succession of bad decisions on every possible front ultimately resulted in what feels like a complete misfire.
The Devil's Candy is the only book I've ever read that accurately portrays modern New York City filmmaking, and if it ultimately makes the whole thing seem quite tiring and tedious, Salamon has done her job. De Palma later stated that it was "a very good book. I let Julie Salamon see everything. She portrayed it all very accurately. But I mean, nobody realized it was going wrong when we were making it. We were very enthusiastic about what we were doing."
Of all the books on this list, Stephen Rebello's Alfred Hitchcock and the Making of Psycho is the only one written by a researcher years after the filming. However, Rebello interviewed just about every person involved with the movie still living at the time, and the book might as well be a first hand account.
Rebello's book is a love letter to one of the greatest films ever made, and if you're a Psycho fan, you'll thrill at learning exactly how Robert Bloch's novel was completely transformed into the screenplay, where the design of the Bates mansion came from, and just how meticulous Hitchcock was at laying out each and every aspect of the film before a single frame had been shot.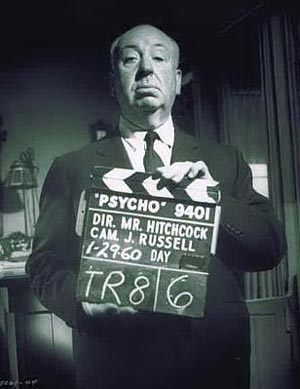 There's a fair amount of "boy, weren't we all geniuses" self-congratulation, but it's excusable for the sheer breadth of the information presented. The book doesn't avoid some of the on-set controversies, such as Saul Bass's claims at having directed the infamous shower scene, and by the end, you'll feel like you've taken a semester-long college course in how to make a movie Hitchcock-style.
Forget Bonfire of the Vanities or Lady in the Water COMBINED; Final Cut, by former studio exec Steven Bach, documents one of the all time worst film productions in history, of the scale that it took down an entire studio:
Heaven's Gate.
The nearly four hour opus by director Michael Cimino is a study in ego, pure and horrifically simple. Cimino, coming off the incredible success of The Deer Hunter, is set to make his next film at United Artists, and newly hired exec Bach helps make the deal. But before long, Cimino is off the rails, going millions of dollars over budget and shooting at a snail's pace (according to legend, by day 6, the film was five days behind schedule).
It got to the point that most of the actors and crew members were spending their (paid) days waiting around on set doing nothing, a process which dragged on for months. In fact, I was at the Big Lebowski cast reunion a few nights ago, and the legendary T-Bone Burnett described how he met Jeff Bridges during the endless downtime (they just released an album together).
At the end of the day, none of this would matter if Cimino's film turned out to be the next Star Wars. But it didn't. Considered one of the most self-indulgent films ever made, Cimino was given full carte blanche by the studio and ended up tearing the whole thing down.
Want to know how it happened? Read Final Cut. As NY Times critic Vincent Canby famously wrote in his review, "It fails so completely that you might suspect Mr. Cimino sold his soul to obtain the success of The Deer Hunter and the Devil has just come around to collect."
-SCOUT
PS – I'm a huge fan of non-studio-authorized behind-the-scenes movie books, and if you have any additional recommendations, please leave them in the comments!
If you enjoyed reading this post, would you consider making a donation to help me make my first movie? The goal is $50,000, and to date, 1,728 Scouting NY readers have donated $36,348! Just $5 or $10 can make a difference - AND you get this snazzy Scouting NY sticker/magnet as a Thank-You gift! Click here to donate today!
And hey, if you've made it this far, why not follow us via RSS, Twitter, Facebook, Instagram, or Tumblr?